Toledo Junior Golf Association
Welcome to the Toledo Junior Golf Association of Northwest Ohio/Southeast Michigan. The Areas "Premier" Junior Golf Tour.
MEMBERSHIP AND TOURNAMENT REGISTRATION NOW OPEN
"PLAY WELL, PLAY FAIR, PLAY FAST"
We will celebrating our 46th year next season!

The Toledo Junior Golf Association was established in 1973 as a non-profit organization to give junior golfers an opportunity to gain tournament experience in a competitive playing environment.
The summer season runs from June through the first week in August. The season ends in time for the Ohio High School golf season.
Each TJGA player competes for medal and points. Players compete for "Player of the Year Points" that will determine eligibility for the Toledo Junior Invitational Tournament and Banquet.
Again, we are pleased to announce that the "Invitational" will for the second year, be played at the prestigious "Inverness Club", which has been the site of eleven championships, including four U.S. Opens and two PGA Championships.

TJGA membership opens next year on March 1st. Tournament signup opens April 15. We are currently hard at work to offer another season participating in all of the best golf courses in Northwest Ohio and Southeast Michigan.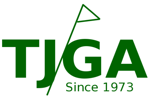 LIVE SCORING

---
---

At the TJGA Invitational Dinner, the following major awards were presented:
Frank Stranahan Boys Player of the Year: Jack Hanus
Sharon Keil Girls Player of the Year: Caroline Dayton
Paul Hahn Boys Sportsmanship Award: Grant Sonnennberg
Karen Stone Girls Sportsmanship Award: Francesca Sberna

The following Scholarships were Awarded

Paul Szymanski Spirit Award Scholarship Winner: Spencer Hood
Dr. Edward Jacob Scholarship Winner: Kathryn Roth
Upcoming Events
Parent/Child
May 19
South Toledo Golf Club
Toledo, OH
Parent/Child at South Toledo Golf Course, has hosted this fun event for many years. It pairs a player with one of their parents. This is a 2 person scramble event. Great family fun.
Maumee Bay Junior
June 3
Maumee Bay State Park Golf Club
Oregon, OH
For many years, the PGA Championship has been held at Maumee Bay Golf Course, located at Maumee Bay State Park. This unique "links" style golf course always becomes a challenge when the wind blows.
Legacy Junior
June 5
The Legacy Golf Club
Ottawa Lake, MI
With the help of TJGA Board member Jim McGowan, this tournament has be a fixture on the TJGA schedule for many years. We appreciate his support. Ages 10-13 play at Quarry Ridge. All 14-18 play at The Legacy.
Stone Oak Junior
June 7
Stone Oak Country Club
Holland, OH
For many years, this tournament has opened the main part of the TJGA season. Special thanks to Scott Walsh for his lifetime commitment to the TJGA.
Latest Results
TJGA Founders Invitational
July 30
Boys 16-18
Yenrick. P (+1)
Hanus. J (+4)
McCann. C (+5)
Girls 16-18
Pipatjarasgit. P (+3)
Hanus. M (+4)
Knight. L (+8)
Boys 14-15
Patterson. L (+7)
Keane. G (+8)
Hoppenjans. J (+15)
Girls 14-15
Kleck. R (+20)
NWO PGA Championship
July 23-24
Boys 16-18
Hanus. J (+5)
Schroyer. T (+10)
Kujawa. E (+17)
Girls 16-18
Roth. K (+10)
Knight. L (+11)
Zolciak. P (+13)
Boys 14-15
Patterson. L (+7)
Hoppenjans. J (+16)
Adamshick. M (+26)
Girls 14-15
Donnelly. P (+39)
Yang. B (+44)
Murphy. L (+65)
Boys 10-13
Sutto. L (+4)
Graeff. B (+5)
Murphy. M (+7)
Girls 10-13
Myers. E (+34)
Chung. H (+35)
Gaubert. M (+43)
Eagles Landing Junior sponsored by The Cody VanHersett Foundation
July 19
Boys 16-18
Utter. J (+1)
Hanus. J (+4)
Kotey. M (+6)
Girls 16-18
Dayton. C (+3)
Knight. L (+3)
Sager. K (+4)
Boys 14-15
Patterson. L (+6)
Puls. J (+12)
Schlageter. J (+13)
Girls 14-15
Kleck. R (+9)
Yang. B (+16)
Simpson. A (+26)
Boys 10-13
Sutto. L (+2)
Graeff. B (+4)
Myers. J (+4)
Girls 10-13
Myers. E (+16)